Chiropractor Josh Blanchard D.C.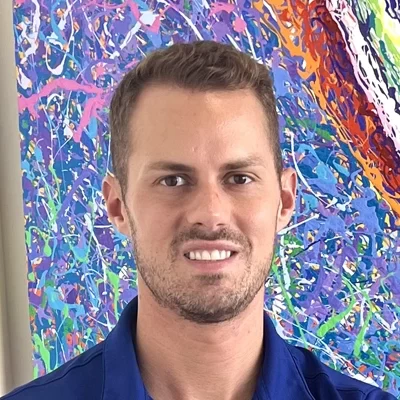 Dr. Josh's chiropractic journey started in high school when he experienced a low back injury playing on the basketball court. He turned to chiropractic care first and within just a few visits, he was back to feeling normal. Throughout high school, Dr. Josh continued to receive periodic adjustments whenever he was in pain or felt like he needed a "tune up".
Dr. Josh first attended Louisiana State University and graduated with a bachelors in Kinesiology – Human Movement. He then went on to earn his Doctor of Chiropractic degree from Life University in Marietta, Georgia.
While in graduate school Dr. Josh was exposed to another side of chiropractic, and that was perinatal and pediatric chiropractic care. Ever since then he's been very active in the pediatric and perinatal community.
Dr. Josh has received the following accreditations and membership credentials:
Member of the International Chiropractic Pediatric Association (ICPA)
Certification in Activator Methods™
Certification in the Webster Technique
Core Chiropractic - Chiropractic Techniques
Activator Methods Technique
Dr. Josh is a certified Activator Methods practitioner. The Activator Methods Technique is a gentle, low force approach to the chiropractic adjustment. The Activator instrument allows Dr. Josh to administer a faster, more precise and accurate adjustment, when compared to old fashioned manual chiropractic adjusting. The most exciting part is it allows us to get you feeling better more quickly.
Benefits of Activator Compared to Manual Adjusting:
More precise and accurate
More comfortable for the patient
No weird twisting adjusting positions
No snap, crackle, popping noises
Gets the patient feeling better more quickly
The Webster Technique
Dr. Josh is a Webster-certified practitioner. He uses safe and gentle techniques, that prepare the mom's body especially her pelvis for the demanding expectations of labor. It allows the baby more room to move in the womb to help with baby positioning, which lessens the chance of a breech birth. C-section is more likely to be avoided. Many moms-to-be also find that their time in labor is shortened.
For more information on the chiropractic techniques we use at Core Chiropractic Clinic, contact our office today.
OFFICE HOURS
---
Monday
7:30am - 5:30pm

---
Tuesday
7:30am - 5:30pm
---
Wednesday
7:30am - 5:30pm
---
Thursday
7:30am - 5:30pm
---
Friday
Closed
---
Saturday & Sunday
Closed
For Fastest Service, Please Text.